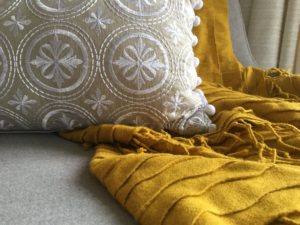 The Home Staging Company is an established home staging company offering high quality services to property developers, landlords and private sellers. We create beautiful interiors and stage homes in Christchurch and the Canterbury area.
We pride ourselves on our ability to tailor our styling and design services to your specific property requirements, whether its a new luxury home, classic suburban villa or inner city apartment.
Statistics show that staged homes are more likely to sell faster and are often sold for $15,000 or more above the asking price.
Every home has the potential to shine! The Home Staging Company are experts at bringing your properties potential to life by using creativity and style to enhance a properties appeal to buyers and help achieve its maximum market value.
We offer complimentary consultations so you can discover more about the benefits of staging and the potential profit it can bring.
Let us help you prepare your house for sale today.
Call Dana on 021 343 200 or Email Us for a free consultation.
Feel free to read more about our services, staging FAQs, look through our portfolio or read more about the staging process.